UPDATE ON EVERTON LEAGUE CAMPAIGN REVEALED
Team:
Everton and other Premier League teams won't have to stop their matches in the league despite the fact that a lockdown has been announced in the United Kingdom (UK) by the prime minister Boris Johnson due to the new Covid-19 strain. Boris Johnson announced on Monday that the UK will enter into a complete lockdown with immediate effect before adding that primary and secondary schools would be shut down during the duration of the lockdown. The Covid-19 alert level has been raised from level four to level five to further highlight the severity of the situation on ground. Level five is the highest level possible and residents have been told to stay at home in a bid to protect the National Health Service (NHS).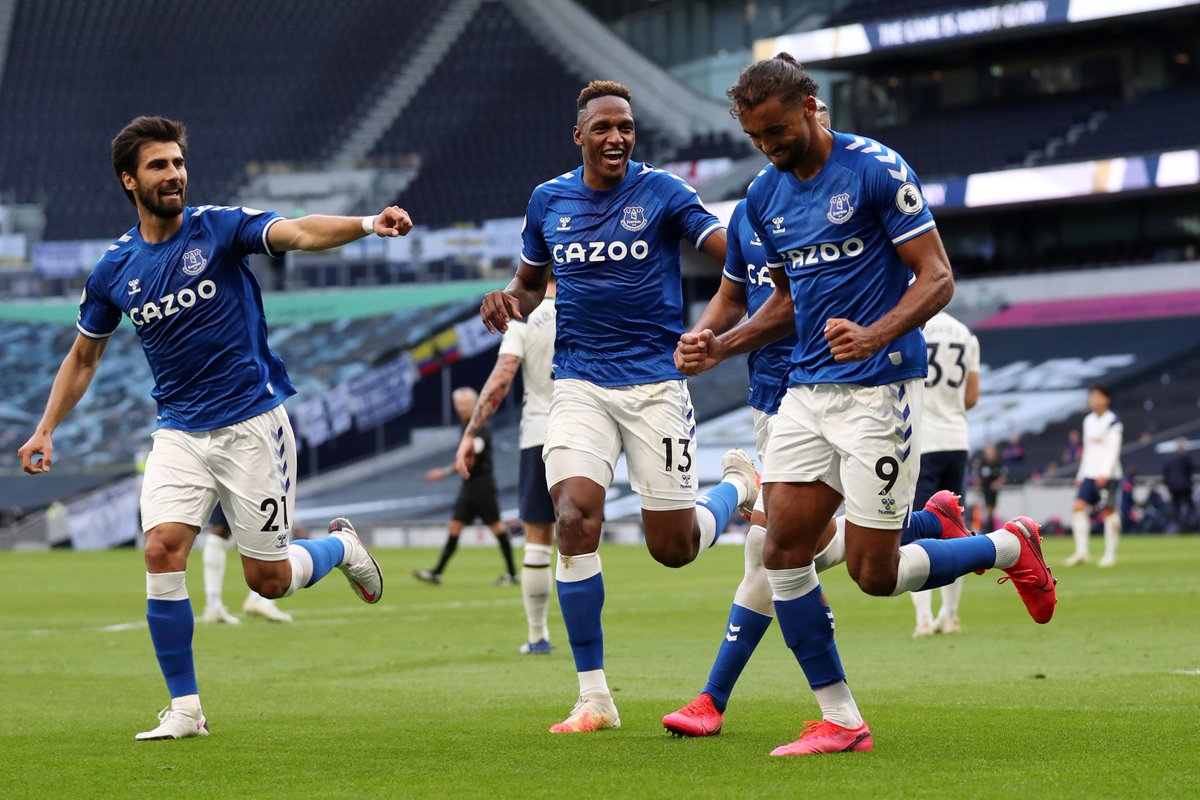 Major sporting events like the Premier League are not affected by the new development meaning that Everton have the chance to bounce back from the disappointing loss at home to West Ham United on Friday in the FA Cup this weekend.
Everton were beaten 1-0 by the Hammers at home as their former manager David Moyes masterminded a big win over the Toffees. Ex-Everton manager David Moyeshad not beaten the Toffees since he left the club seven years ago. Czech Republic international Thomas Soucek was the man behind the winning goal of the game in the last five minutes of the week 17 league encounter.Everton boss Carlo Ancelotti would be hoping to bounce back from that defeat to West Ham United on Friday night when they welcome struggling English Championship side Rotherham United in one of the third round ties in the FA Cup this season. Everton won't be back in Premier League action until next week Tuesday when they travel to the midlands to face hosts Wolverhampton Wanderers. The loss to the Hammers has seen Everton drop from fourth to seventh spot on the league standings.