United Turn to Gambling
Team:
Manchester United could be set to have a Gambling sponsor on their kit after all, with the latest reports suggesting that one of Tottenham Hotspur's old sponsors are keen to get their brand on the famous red shirts.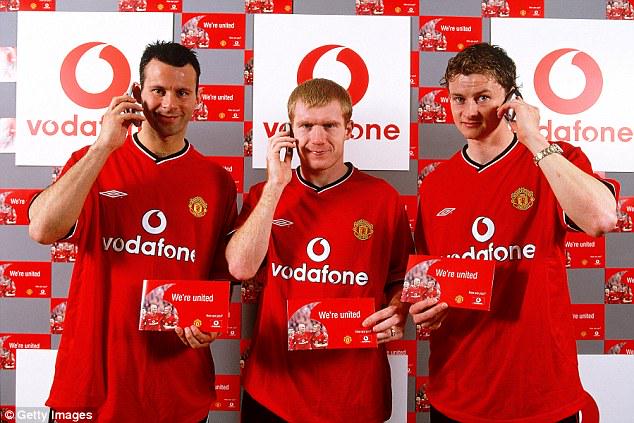 Manchester United have become one of the biggest brands, not just ion football but in the whole of Sport, with only the Olympic Rings and rival Spanish football club Real Madrid's logo deemed more recognisable across the whole of the globe!
Their sponsorship deals are also on a global scale, with their inspired idea to sell rights on a territory by territory basis allowing them to maximise their revenues, even though they are providing ostensibly the same product to each market - for example in each of China, Taiwan, Singapore, Japan and Malaysia they have partnered up with mobile phone companies, offering their goals and MUTV content to be made available to mobile subscribers in the region - basically selling the same content 5 times over (and more)!
With their huge audience across the globe, it's no wonder that they are being highly sought after, with many brands keen to get their logo on the kit the players wear in matches. In fact, it was so well sought after, that United were even able to do a separate deal with some sponsors for the kit they don't even wear in matches!?
Up until now, United have been cautious about their choice of shirt sponsor - preferring luxury goods producers such as Chevrolet and Sharp over more obscure brands. At one point they were believed to be on the cusp of an £80m deal with online casino brand Mansion, but the Managing Director at the time (David Gill) got cold feet at the last moment, with vodafone able to sweep in and get their logo in front of millions instead.
However, with the FA now relaxing the shirt sponsorship rules from the 2018/19 season, that could all be about to change. Up until now, teams have only been allowed to sell the space on the front of their shirts, but with the clubs becoming more and more about business (and arguably less and less about football), the Premier League chairmen voted through an amendment that will allow them to have sponsors on each of the shirt sleeves, as well as below the number on the back. Whilst this has long been allowed in Latino leagues such as Argentina and Mexico, this will be the first time for English clubs.
Whilst Mansion have ruled themselves out of the running this time around, the opportunity to become associated with United has piqued the interest of a number of bookmakers, including ManBetX and PaddyPower - esecially because the cost of shirt sleeve sponsorship is relatively cheap compared to the amount the main sponsor pays.