MAN CITY LEAVE IT LATE
Team:
Manchester City had to fight hard to defeat an initially resilient Southampton in their most recent fixture in the Premier League. The manager Pep Guardiola was relieved that the team were able to break the Saints down, especially after they had seen title rivals Manchester United win so emphatically against Watford the night before.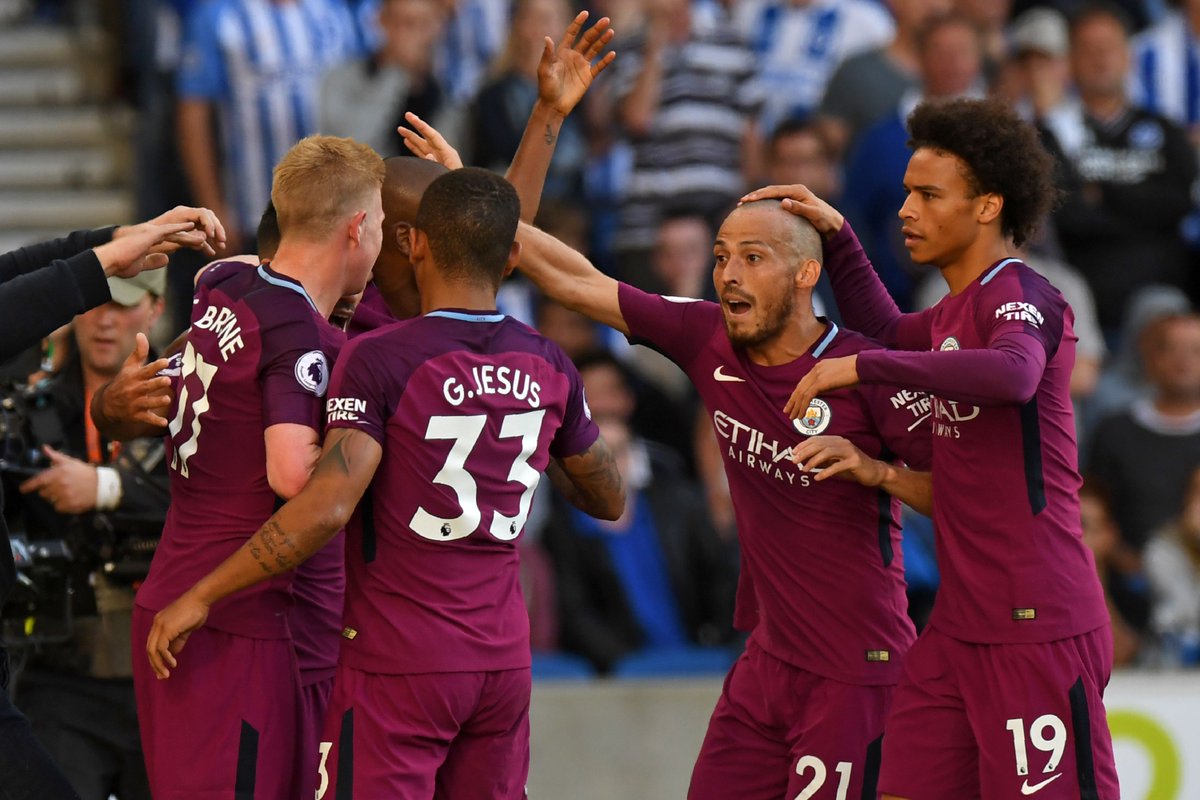 City are among the title favourites and they typically start strong in their Premier League matches but it was not easy when they clashed with Southampton, with both teams struggling to find their stride, and Manchester City needing a late, late intervention from Raheem Sterling to get them their full 3 points. The time on the clock was 90 + 6 when the ball flew over the line, and gave City the narrowest of victories. While they were not in danger of losing, it was difficult to get the goals in against a solid and stodgy Soton side that never really gave the City defence much of an examination.
"The game is always complicated, in my experience," Guardiola said after the game. He said that it was even harder than even during his time at the Nou Camp, and that it was not easy to defeat any side in the Premiership as they were all so passionate and have at least one or two top quality players.
"We saw what happened to Liverpool and Chelsea when they played SOuthampton and we spoke about it. It was unexpected but this is the Premier League – I learned this last season. Here every game is a battle, but we controlled the game and it was always in our hands," the former Bayern Munich boss added. The win was important because amongst the next Man City fixtures are games at home to Manchester United and away in the Champions League to Besiktas.
Southampton fought hard - they were well organized and had a strong resolve until City cracked them at the start of the second half. David Silva sent a through ball to Kevin De Bruyne, who scored in the 47th minute. ROmeu managed to grab an equaliser for Southampton, against the run of play, on 70 minutes, which left the whole stadium hopig and praying that their side could break down the Southampton defence again.
They left it late, but 'cometh the hour, cometh the man', and this time it was Sterling, who has been in flying form so far this season. He cut in from the left, exchanged passes with Kevin De Bruyne and then sent the ball neatly bending past Fraser Forster and into the back of the net. Cue mad scenes, with even injured player Mendy joining the celebrations pitch-side, and Guardiola needing to be restrained!
City are in it to win it, and finishes like these will only add to their confidence and feed their winning mentality.