IAN WRIGHT: UNITED CAN BE AS GOOD AS CITY
Team:
Arsenal legend turn pundit Ian Wright believes that Manchester City coach Pep Guardiola would do a much better job of managing Manchester United - even better than Jose Mourinho!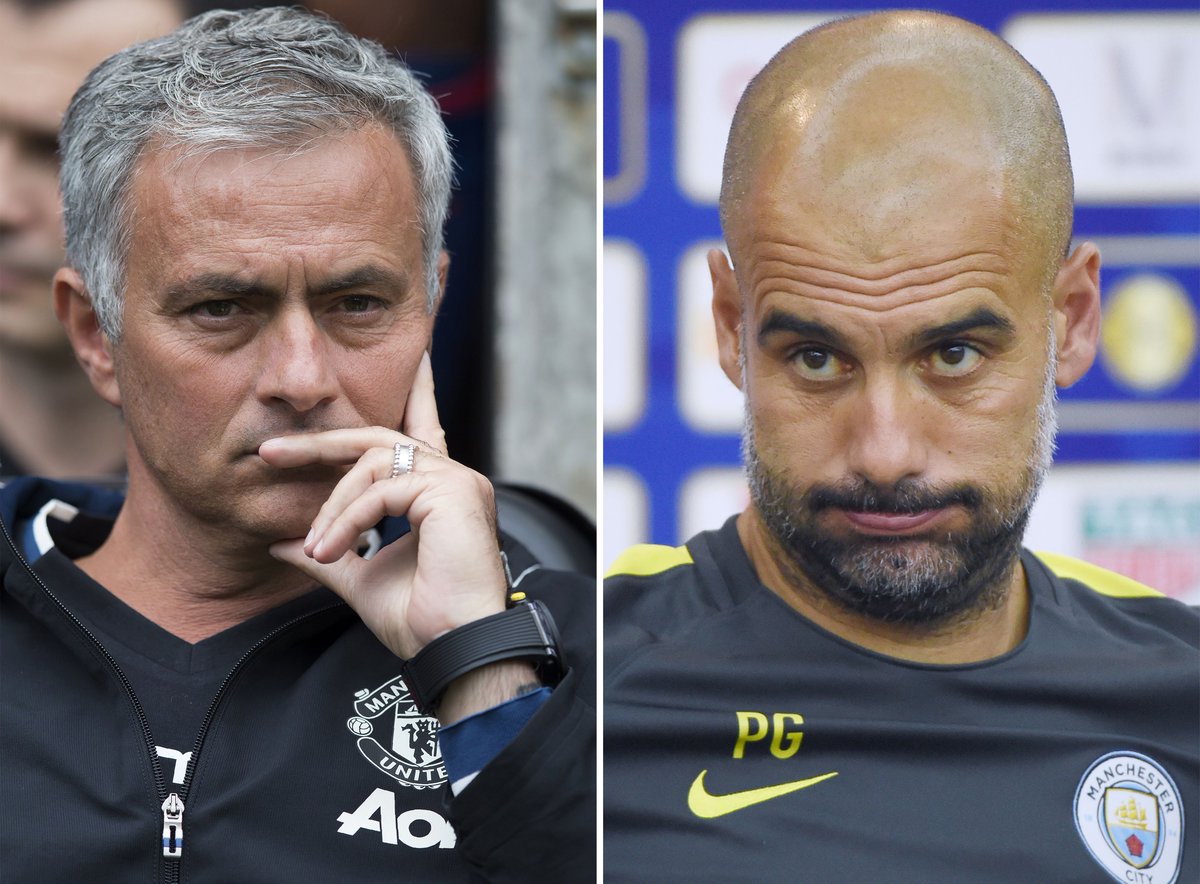 The former Barcelona coach used last season to understand the league and this term he has been prolific, with City looking amongst the favourites for the Champions League now that the French football champions PSG are out of the equation.
Guardiola led the Cityzens to EFL Cup glory, that United lifted last year. Guardiola is also set to lift the Premier League title, dethroning Chelsea in fashion. He remains a strong contender for a treble as City remain in the Champions League.
Jose Mourinho has always been criticized for his conservative style of play. However, it seemed the Portuguese manager went beyond the line when his tactics resulted in the Red Devils being knocked out of the Champions League despite having the home advantage against a Sevilla side that is struggling in La Liga.
Ian Wright said both sides have their pluses when playing at full capacity. He opines that City "are so collectively on the same wavelength" unlike United that have great players that as good as City's. He says that if both teams swapped managers, then Guardiola would replicate the 'collective thinking' in United.
Wright added that United players are looking "enviously" at their city rivals. He believes that United stars want to play brilliant and free attacking football like how City do. "That is how they all want to play because they look like they are having fun as well."
The loss to Sevilla was made worse with the follow up comments by the former Chelsea boss, who has been a success in both Spanish and Italian football - the Portuguese boss said losing at Old Trafford was nothing new, and he reminded the media that that he did exactly the same thing to United whilst in charge of Porto and Real Madrid.
The comments drew the ire of the fans and the football community. It might be the season defining defeat for United even though they will more than likely finish in the top two in the league. More than ever, Mourinho will be seeking the FA Cup as well to even the scale at the end of the season review.