GALATASARAY FAVOURITES FOR EVERTON TARGET
Turkish Super League giants Galatasaray are the favourites to signRomanian midfielder AlexandruCicaldauwho has been linked with Premier League team Everton during this summer's transfer window. This is according to journalist Emanuel Rosu.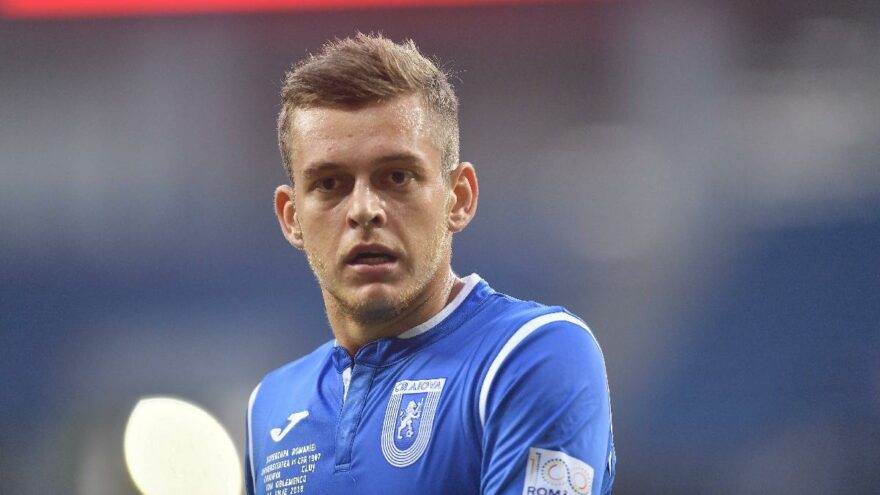 Romanian media personnel Rosu has written for various media outlets like FourFourTwo and the Guardian. He talked about Cicaldau via his official Twitter handle on Friday evening. According to him, Galatasaray are ahead of three clubs in the race to sign the 24-year-old midfielder. Apart from Everton, other teams such asSampdoria and Cagliari from the Italian Serie A.
Rosu said that Galatasaray are in talks with Romanian top flight team Universitatea Craiova. He said they are leading the race for the player who has represented Romania 14 times. The journalist said that the Turkish club has not closed out a deal for Cicaldau despite revealing that they are in negotiations to sign him.
Cicaldau is relatively unknown amongstPremier League fans including Everton fans until this summer. The player is rapidly becoming one of the hottest properties on the Romanian football scene. He has been with Universitatea Craiova for three years.
Romanian international Cicaldau moved to Universitatea Craiova from Viitoril Constanta in 2018 and he has scored 33 goals for his present team since that transfer three years ago. Cicaldau has been a consistent performer for Universitatea Craiova over the last three years. He has made the Liga 1 Team of the Season in the last three years.
Everton target Cicaldau scored 12 goals for Universitatea Craiova in all competitions last season with 11 of those goals coming in the league. Cicaldau is expected to leave the Romanian league this summer with Turkey his likely destination. Premier League club Everton can pounce on his transfer if leading contender Galatasaray are not able to push through a deal for him.