EVERTONADVANTAGE REDUCES TO ONE POINT
Team:
Everton are in trouble after their four-point advantage over the bottom three in the Premier League was reduced to a solitary point following the 3-2 defeat at Burnley. The Toffees were on their way to a much-needed away victory in the Premier League until their hosts scored twice in the second half to seal an important win that moves them closer to Everton on the league table.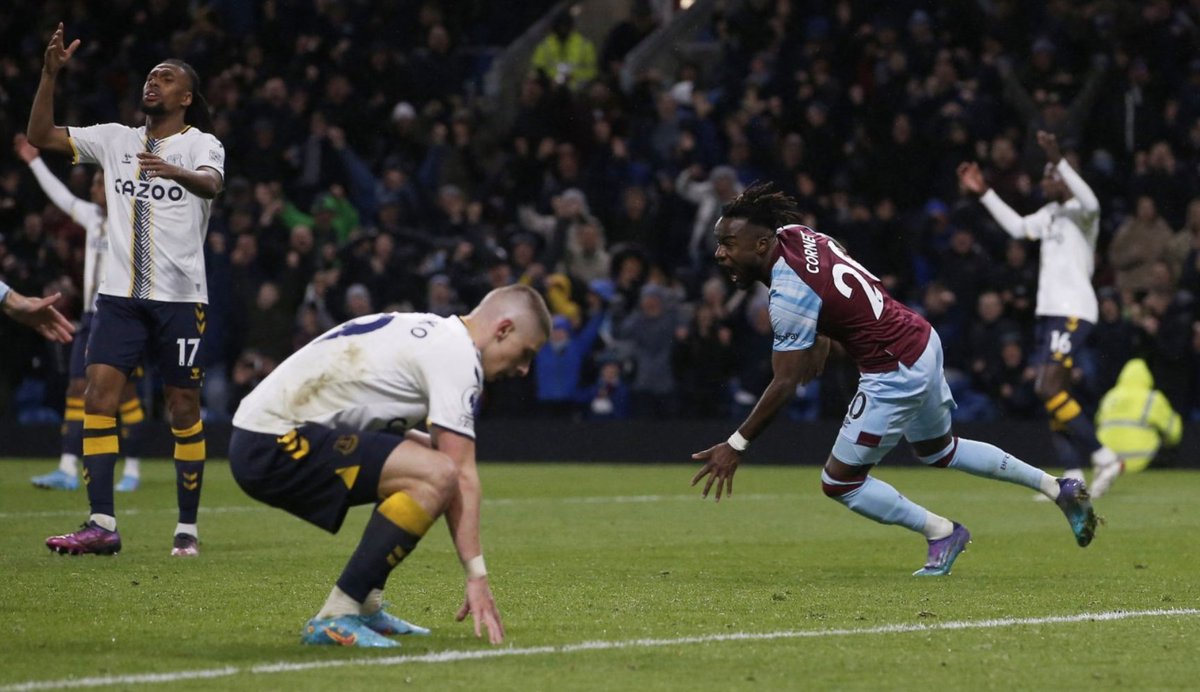 The rescheduled Premier League encounter between hosts Burnley and Everton was seen as a big clash in the relegation battle before the game and it could turn out to be true especially if Burnley go on to retain their status in the Premier League on the back of their big win over the Toffees.
Hosts Burnley came into the game on the back of four successive league defeats, while Everton had lost five games in a row on the road. The home team took the lead when the corner kick from Ivorian star Maxwel Cornet was headed into the back of the net by Nathan Collins who was making his return to the pitch after a one-game ban for his red card from the 2-0 defeat at Brentford.
Despite going behind to the goal from Collins, Everton were able to take a lead into the break thanks to a pair of penalties from Richarlison. The first of the two penalties was scored on 18 minutes and six minutes after the Burnley opener for a foul on Anthony Gordon in the box. The second penalty wasscored four minutes from the break after Burnley winger Aaron Lennon was penalised for a foul on Ukrainian left-back VitaliyMykolenko.
Everton could not hold on to their half-time lead after Burnley scored twice in the second half through Jay Rodriguez and Maxwel Cornet to move within one point of the Merseyside club.