EVERTON SNAP UP SIGURDSSON
Team:
Premier League side Everton have snapped up midfielder Gylfi Sigurdsson just as the this season kicks into flow, with Swansea now looking to use the money to step up their chase of Joe Allen of Stoke City. The Swans value Allen £20 million but have money in place to go higher having already lost Gylfi Sigurdsson for a record fee.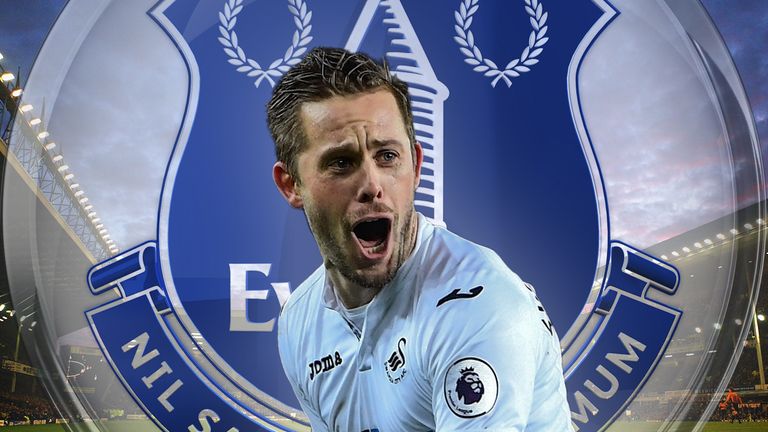 It was widely known that the player was keen on joining the Toffees this summer so manager Paul Clement took steps to plan his replacement. The coach refused to confirm reports flying around that Stoke City are refusing to sell the former Liverpool man but he opened up on the Sigurdsson situation ahead of the transfer.
"I'm not going to speak about the incoming players. The only situation that's important is the Gylfi Sigurdsson transfer. If that goes through then we can speak about other players. It's Sigurdsson's future is certain, we can start to make plans" Clement said.
Swansea started the Premier League with a 0-0 draw against Southampton with Sigurdsson missing. Clement conceded that his best player last season would exit the club sooner or later. He alluded that the limiting factor was the transfer cost.
Southampton missed centre back Virgil van Dijk in that game as well. The Liverpool target sat the game out as he is keen on moving to Anfield, reports claim. He has handed in a transfer request as he seeks to resolve his future as soon as possible. Betting on where Van Dijk will be playing in September is one of the Current Offers available to punters on the bookmaker's websites, with Liverpool the favourites to land him, vene though they have publicly pledged not to sign him.
Clement spoke against Sigurdsson and Van Dijk not featuring for their respective clubs due to transfer interests from other sides. He argued that "fans, teammates, coaches, viewers around the world, are being short-changed" by their absence. Clement said it would be better if the window closed before the season started to avoid situations like these.
The Premier League teams are set to vote next month on the transfer deadline being closed before the season begins as unresolved cases, as aforementioned, actually thwart the season of many clubs.
There are many considerations like the general European window being closed as well, otherwise players can be picked off by clubs in other leagues. Only 14 clubs would need to vote in favour of the proposed plan for it to be acted on from the 2018/2019 season. If England can push for it to be implemented continent wide – which would not be an easy task – then the critics might likely give in to the idea.
The current system allows clubs watch the first three to four games before deciding to quickly wrap up pending deals but it also disrupts many other things that can affect how the first half of the season would pan out.